Grid House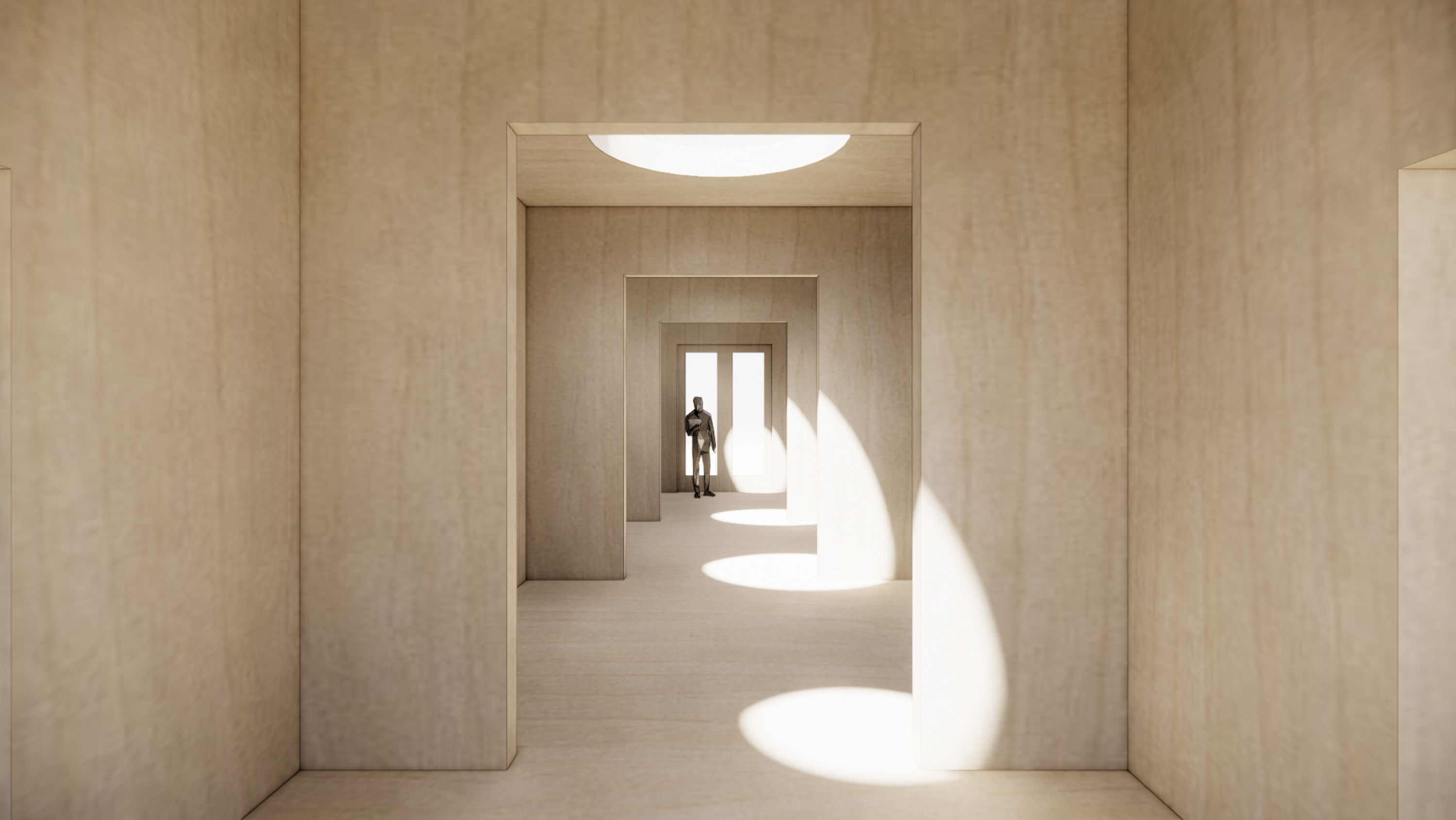 A duplex for people who want to share with their neighbors.
This house can be used as two homes that share a wall, or as one large, luxurious space for cohabitation.
Borrow sugar through the "window" in the kitchen.

Dine like Thanksgiving any night of the year.

Get that good, good laundry smell every day.

Sneak off to your own private living space, or throw a rager in the dining / living area.
Each family has: two bedrooms, a kitchen, a bathroom, and living spaces.
When the doors at the middle of the plan (above) are opened, the house doubles in size and its social potential grows infinitely.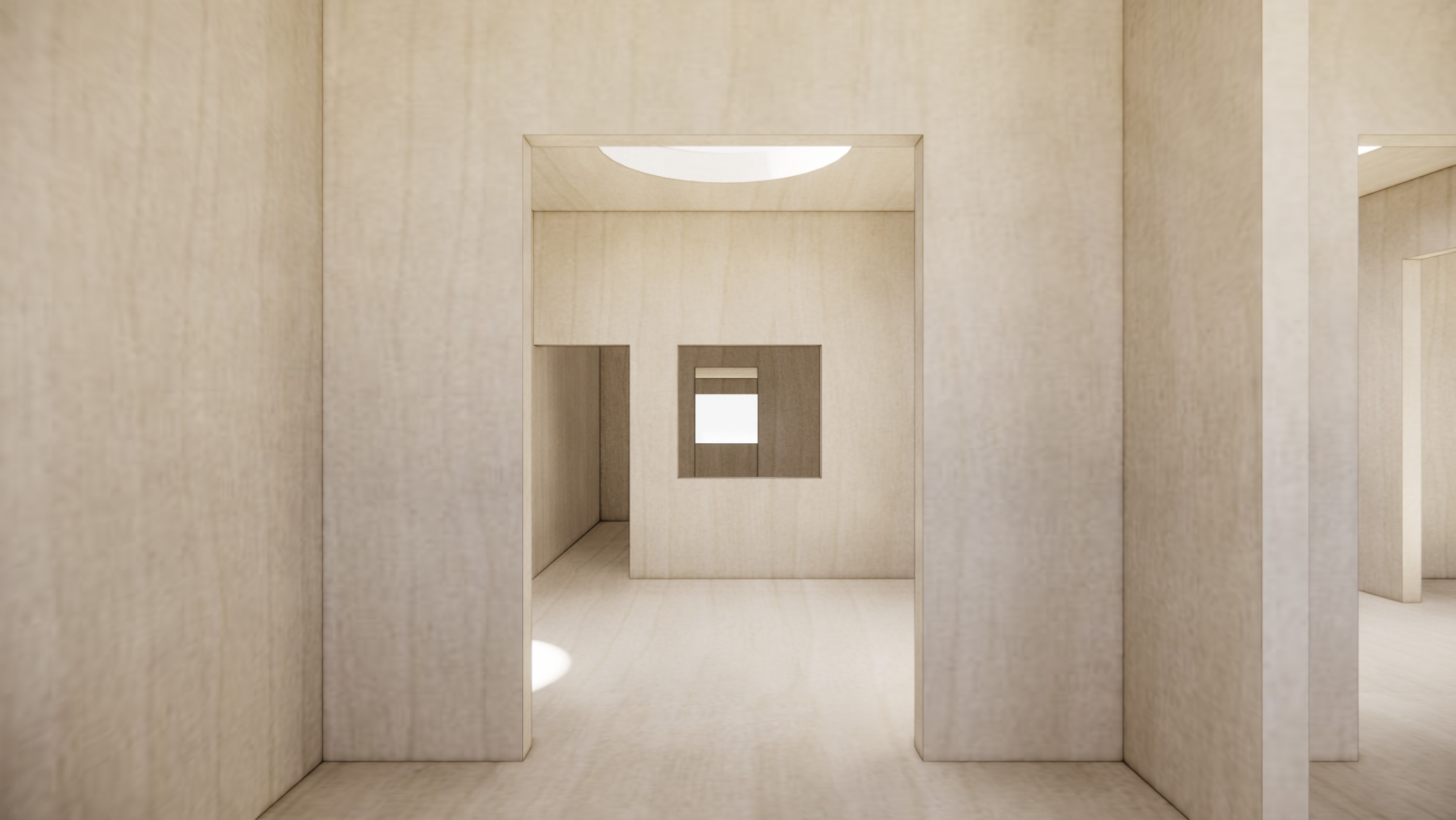 A view across the dining area to the kitchen, from the living space. The openings at the right can be closed to separate the units.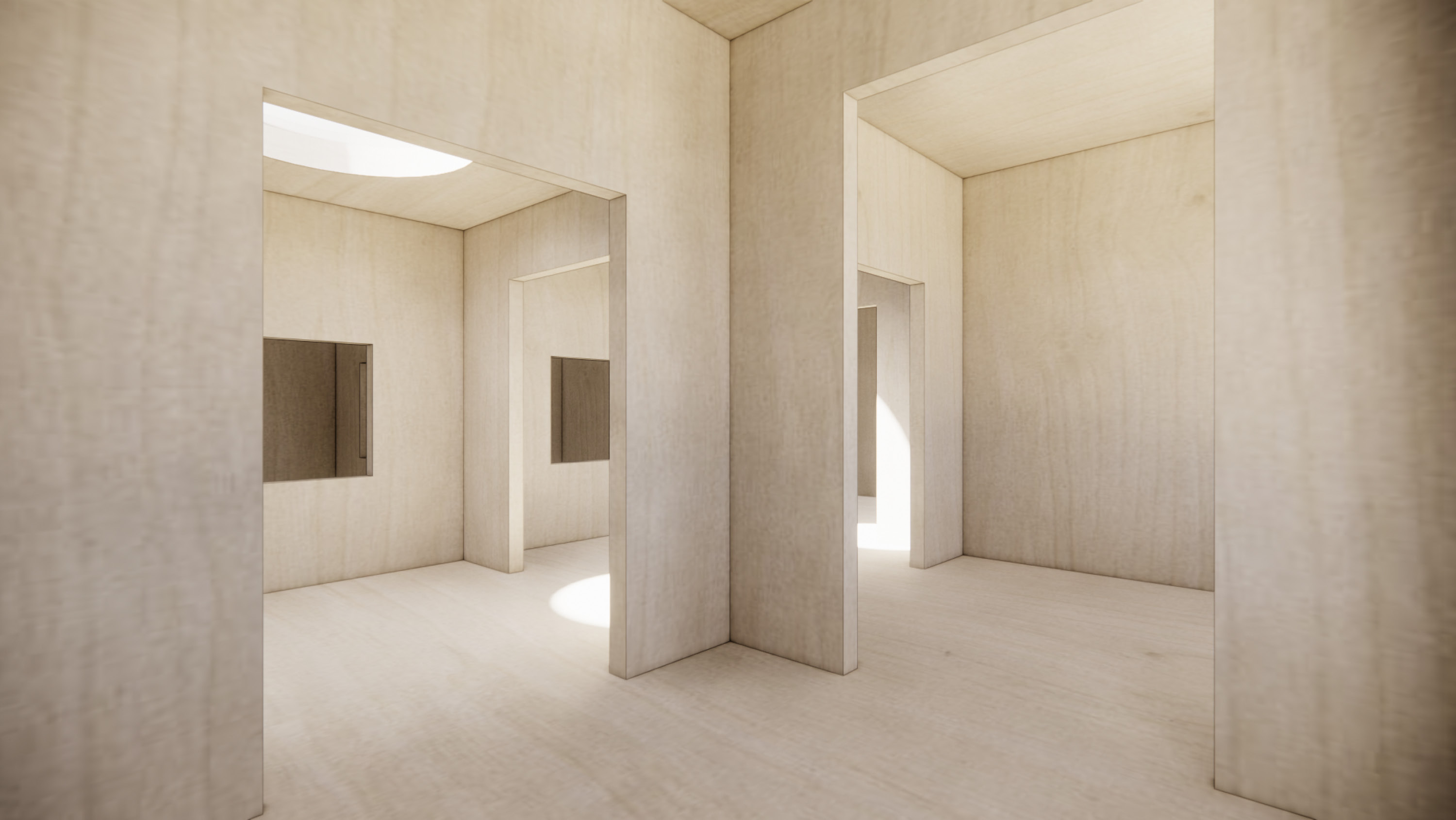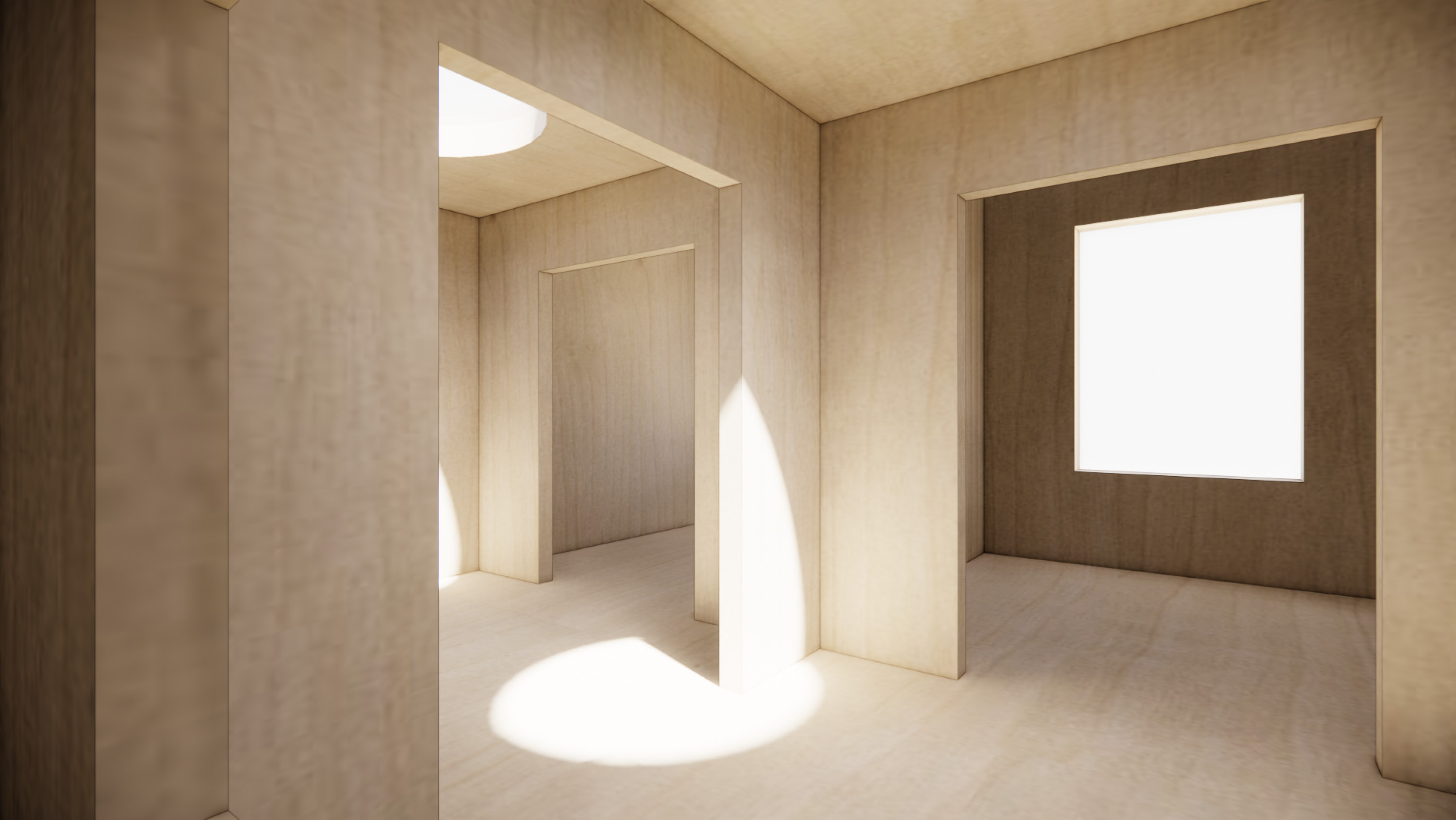 Client

Self-Initiated


Timeline

2021


Status

Ongoing