The Primary Process
Architecture is complex. We're continuously refining our process to make things as simple as we can.
There's a lot here, but you can get the gist of it from focusing on the large text.
Step 1: Design Report

The first step is to research your property. The
Design Report
provides a solid foundation for everything to come.
After visiting your property and meeting with you, we'll produce a report that includes:
A summary of your goals, timeline, and budget

A review of the local zoning regulations

An analysis of the permitting process

A subjective comp analysis (for single-family home work)

Guidance on next steps

The purpose of this exercise is to:
Align on intent

Avoid regulatory surprises

Provide a window into our process (you can take this report to another Architect; it's something you'll need regardless)

Outline next steps
Most firms don't do this. We're not sure why! From our experience, the
Design Report
is a great tool for aligning on intent and avoiding unwanted surprises. (For example, we could discover that 70% of your site is "off limits" because of a wetland buffer zone. As you can imagine, it's better to find that out at the beginning!)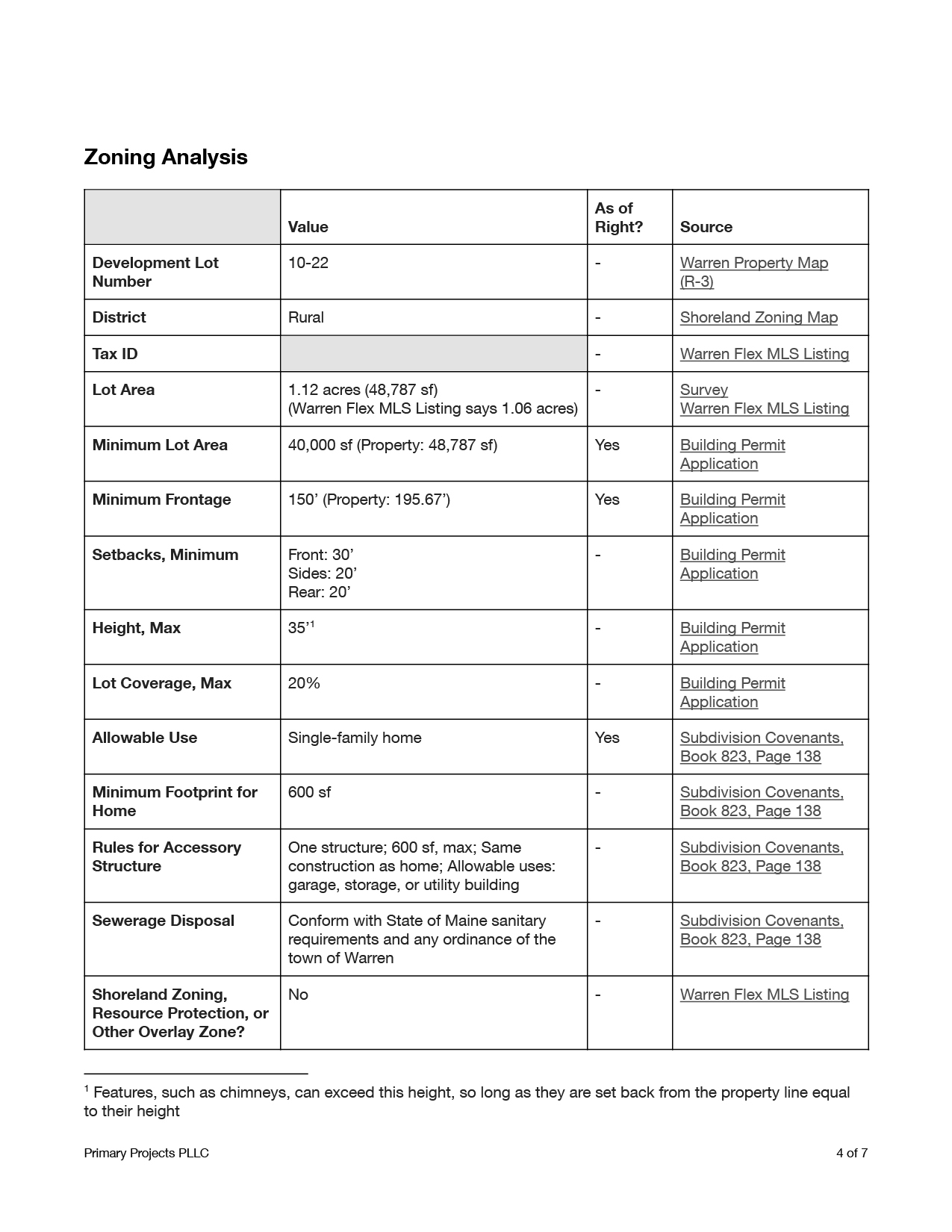 An excerpt from the
Design Report
for the
One Plus Two House
Step 2: Concept Design
We take your budget seriously! To scale the project to the budget, we start with a low-cost concept phase. During this, we'll work with you to create one or more preliminary designs for your project. We'll share these with a general contractor (GC) to get their feedback on cost.
We strongly recommend involving a GC from the outset of the project because they provide the following benefits:
Help monitor costs (important with recent market volatility)

Advise on constructibility (i.e. cost savings)

Reserve a spot for you in their schedule

Give you a good price (because we're a referral source for them / we work with honorable people)

File required permits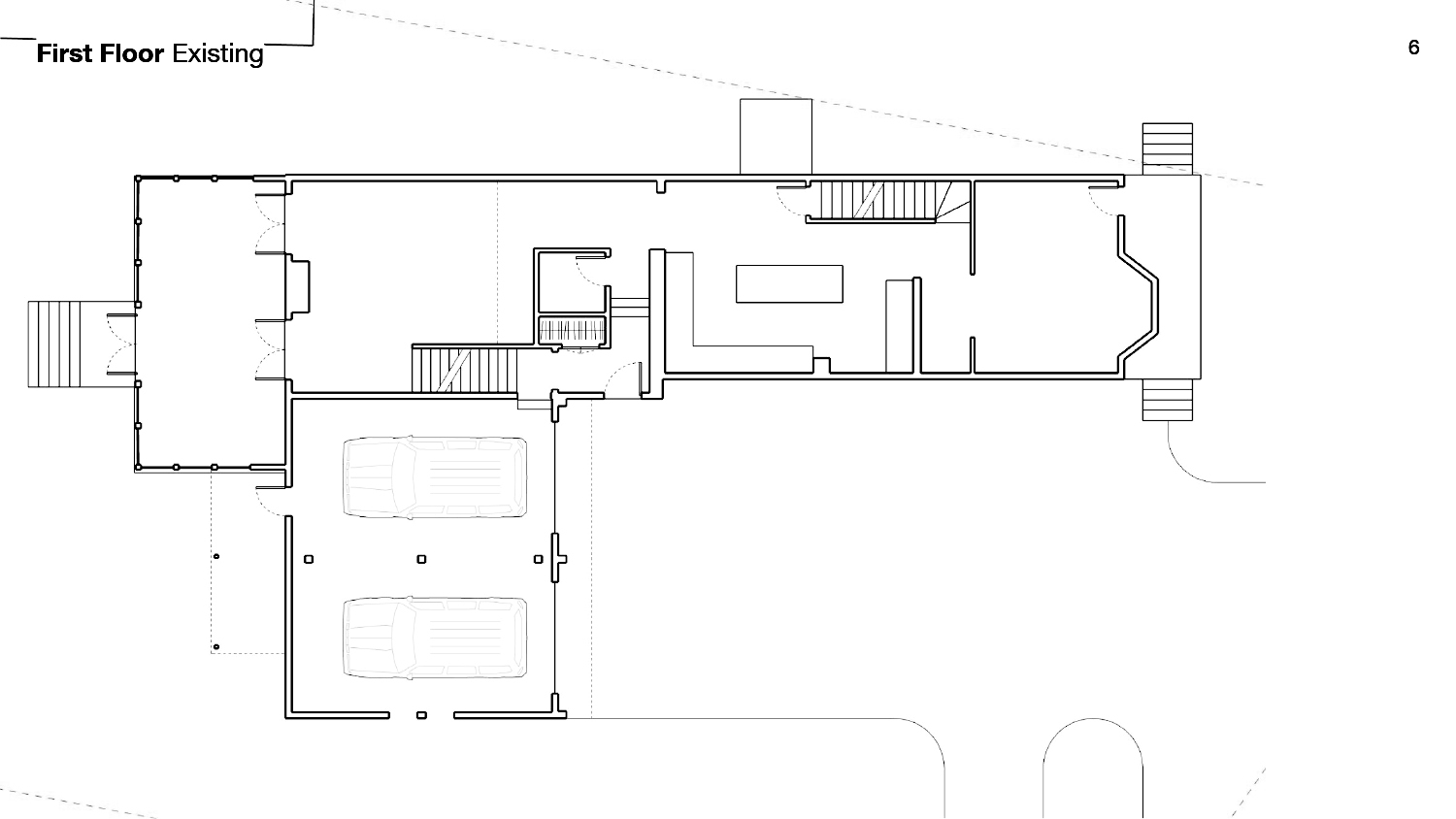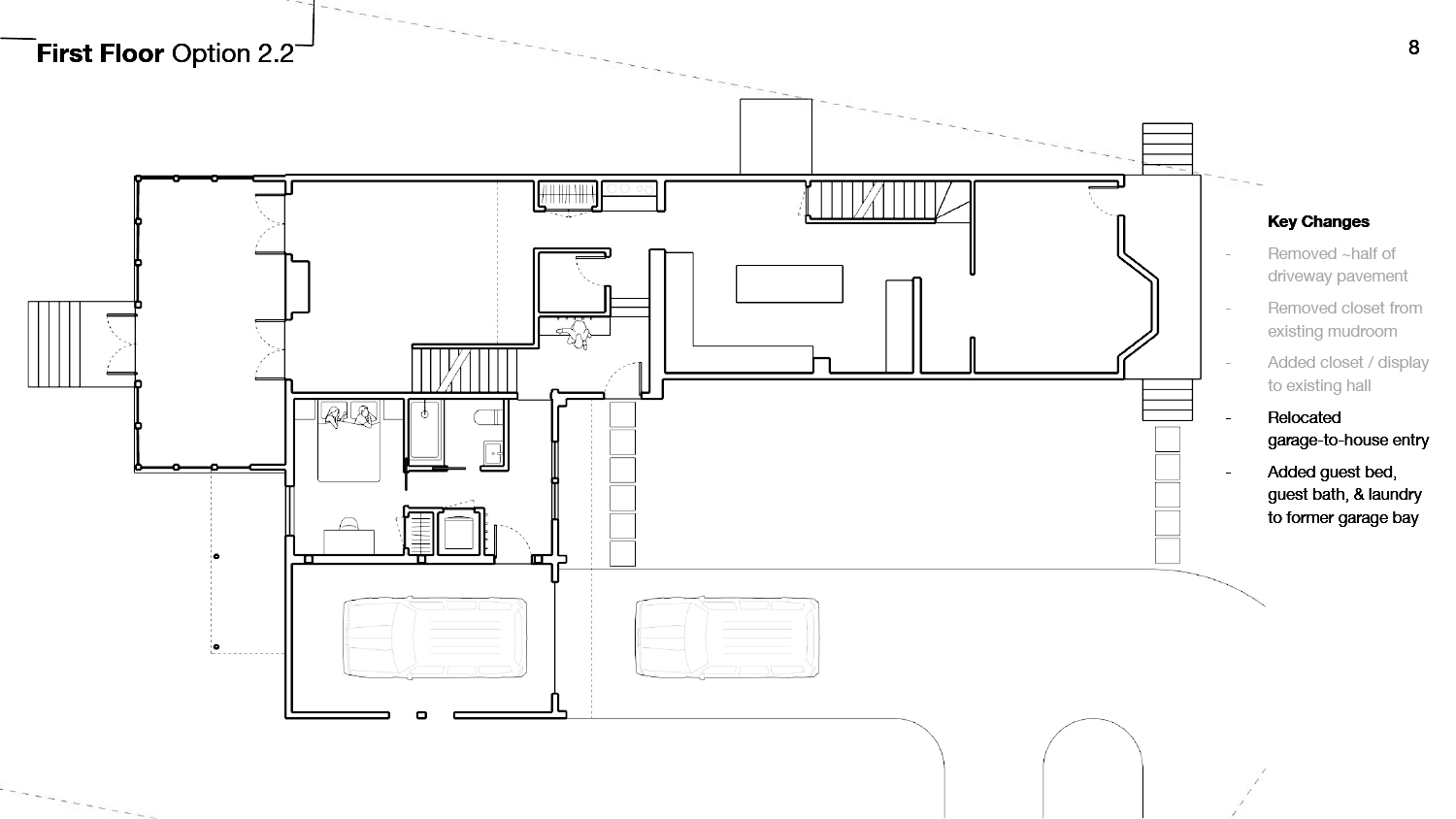 Early plan studies for a home addition in Massachusetts helped the owner clarify their priorities: the project shifted from a guest suite to a family-sized kitchen after these
Step 3: Schematic Design

Now that we collectively understand the regulatory requirements and the project scope we have everything we need to design the project together! The purpose of this phase is t
o test options and make key, "big-picture" decisions.
What to expect:
Sweeping Change: The project can change dramatically from meeting to meeting as we better understand your wants, needs, and preferences
Pinterest: We'll share a private Pinterest board with you. This helps us get to know your vibe
Drawings: Nothing helps draw out preferences like specificity. We use plans and sections (like a cut through a dollhouse) to help clients understand tradeoffs between design options
Two concepts—single-story & two-story—to help the client understand how the living & bedroom spaces would relate to one another
Step 4: Design Development

With the major decisions out of the way, we'll zoom in and begin to develop the specifics of the project. We'll make recommendations, and adapt the design based on your feedback.
What to expect:
Refinement: The changes from meeting to meeting will be subtler
The Fun Stuff: This is the first time you'll see finish samples, light & plumbing fixture proposals, and the like
Engineers: On most projects consulting engineers will join the team to advise on technical aspects of the design—structural connections to resist uplift, ductwork layouts, required amperage, etc. You are welcome to participate in our coordination meetings with them, but most clients ask us to take the reigns

Renderings: Most architects charge extra for simulated views (aka "renderings"); we don't, because they're instrumental in helping clients visualize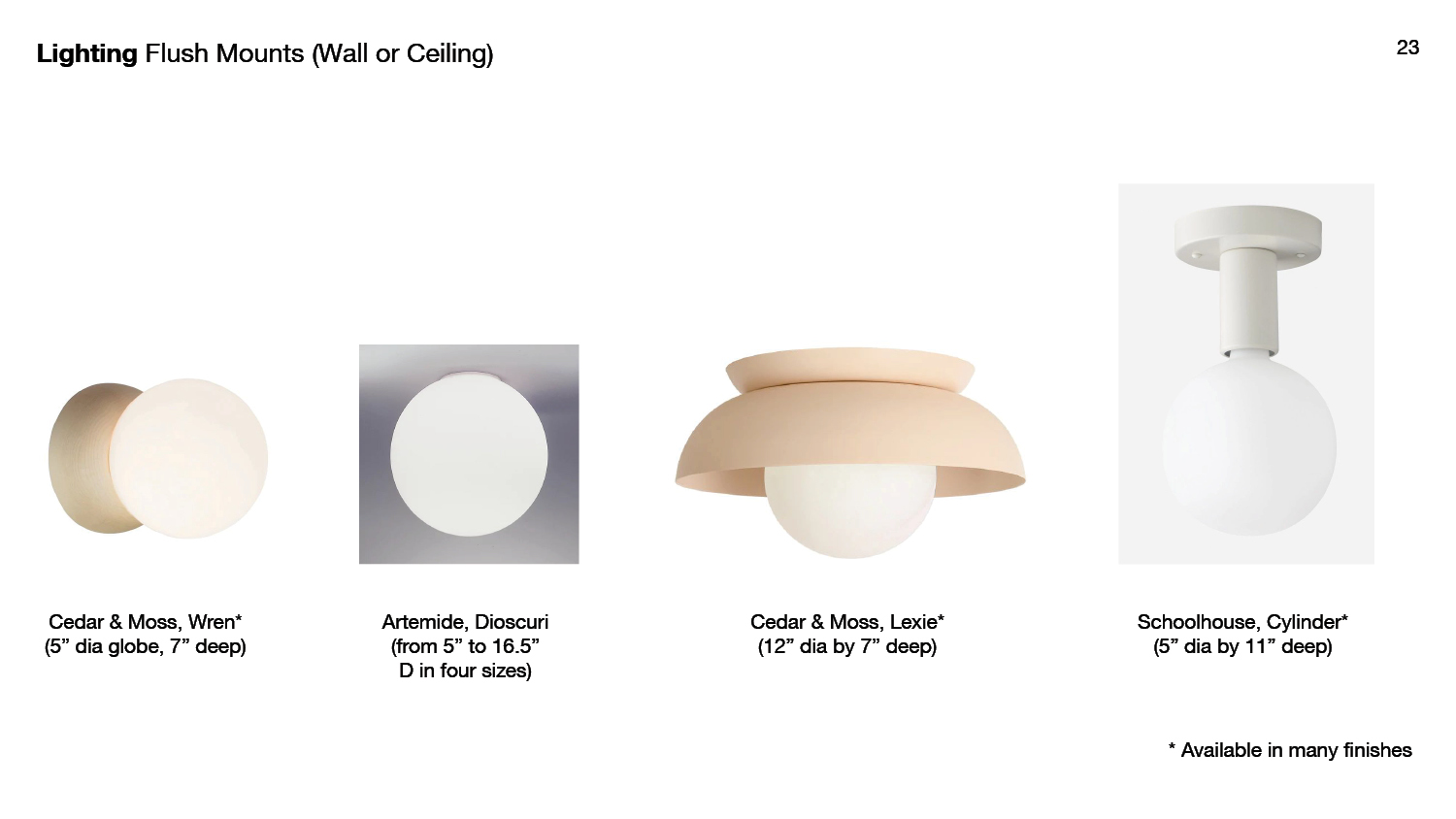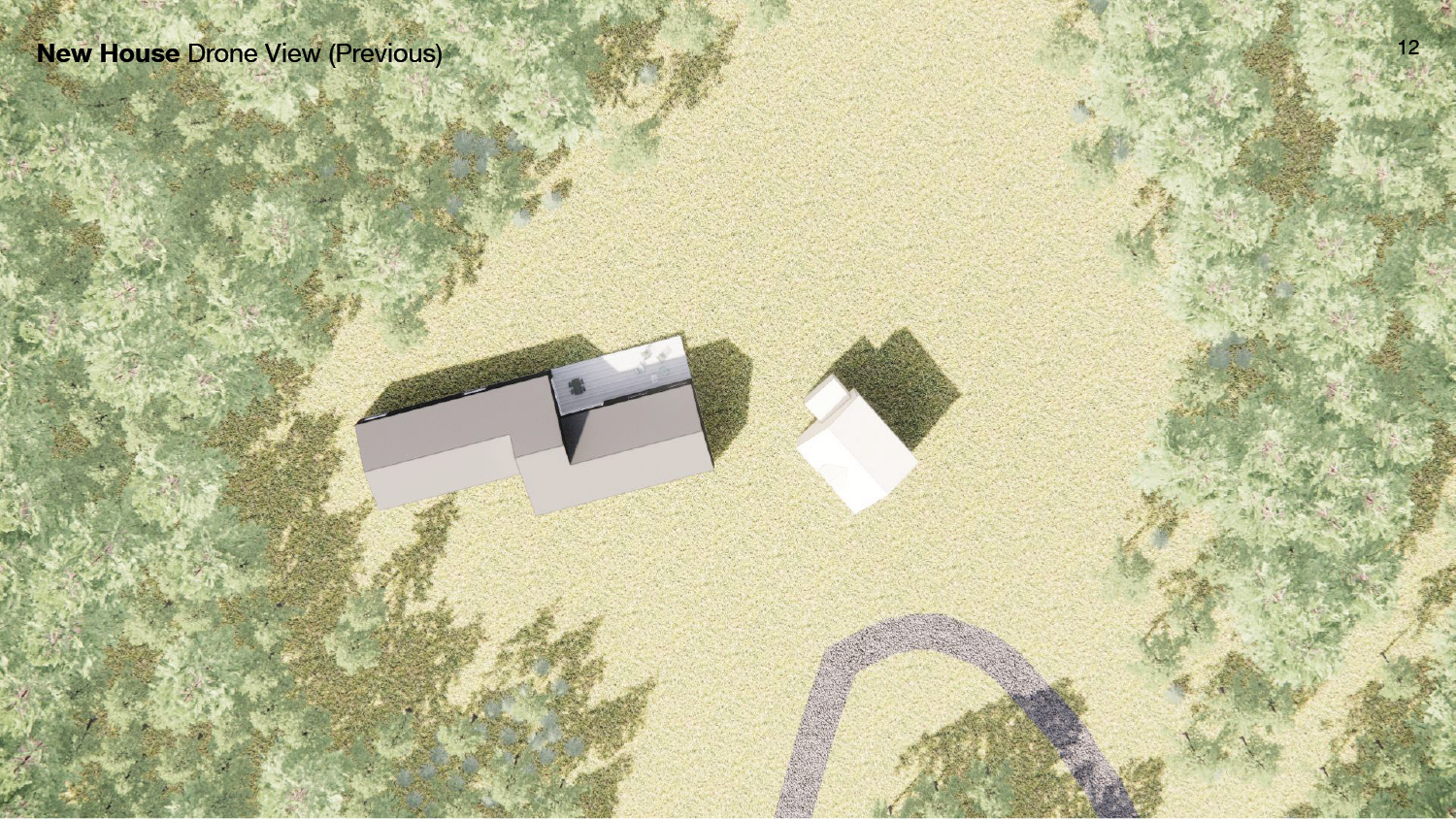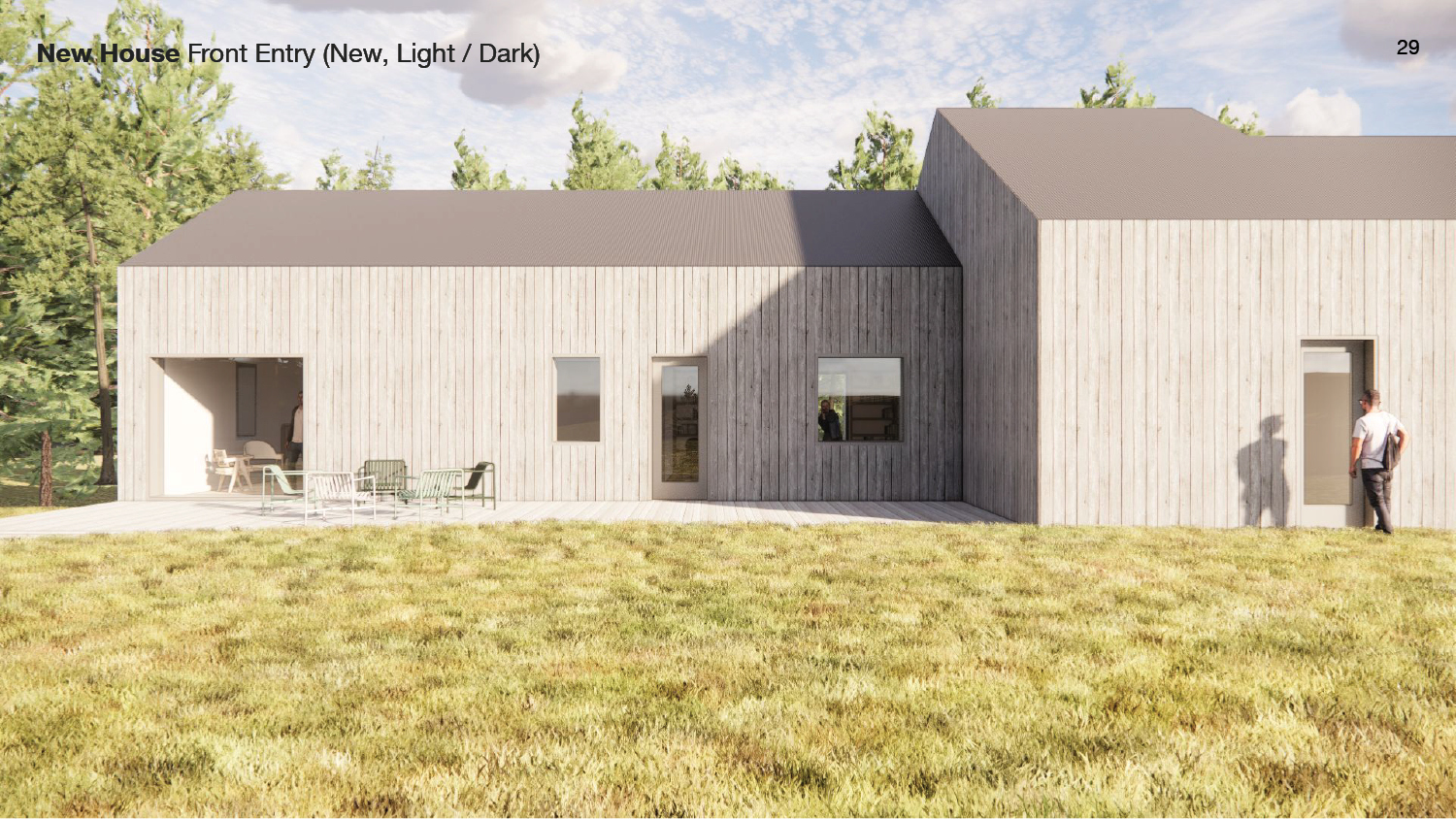 Renderings of a few key spaces & light fixture proposals
Step 5: Construction Documentation
At this point, we'll shift gears and document the project for permitting & construction.
What to expect:
Relaxation: We'll have fewer meetings at this point because you'll have made the decisions, and we'll need the time to document them properly
Technical Drawings: These drawing are drawn for a professional audience: building inspectors & contractors. If you want to learn more, check out this post on Construction Documents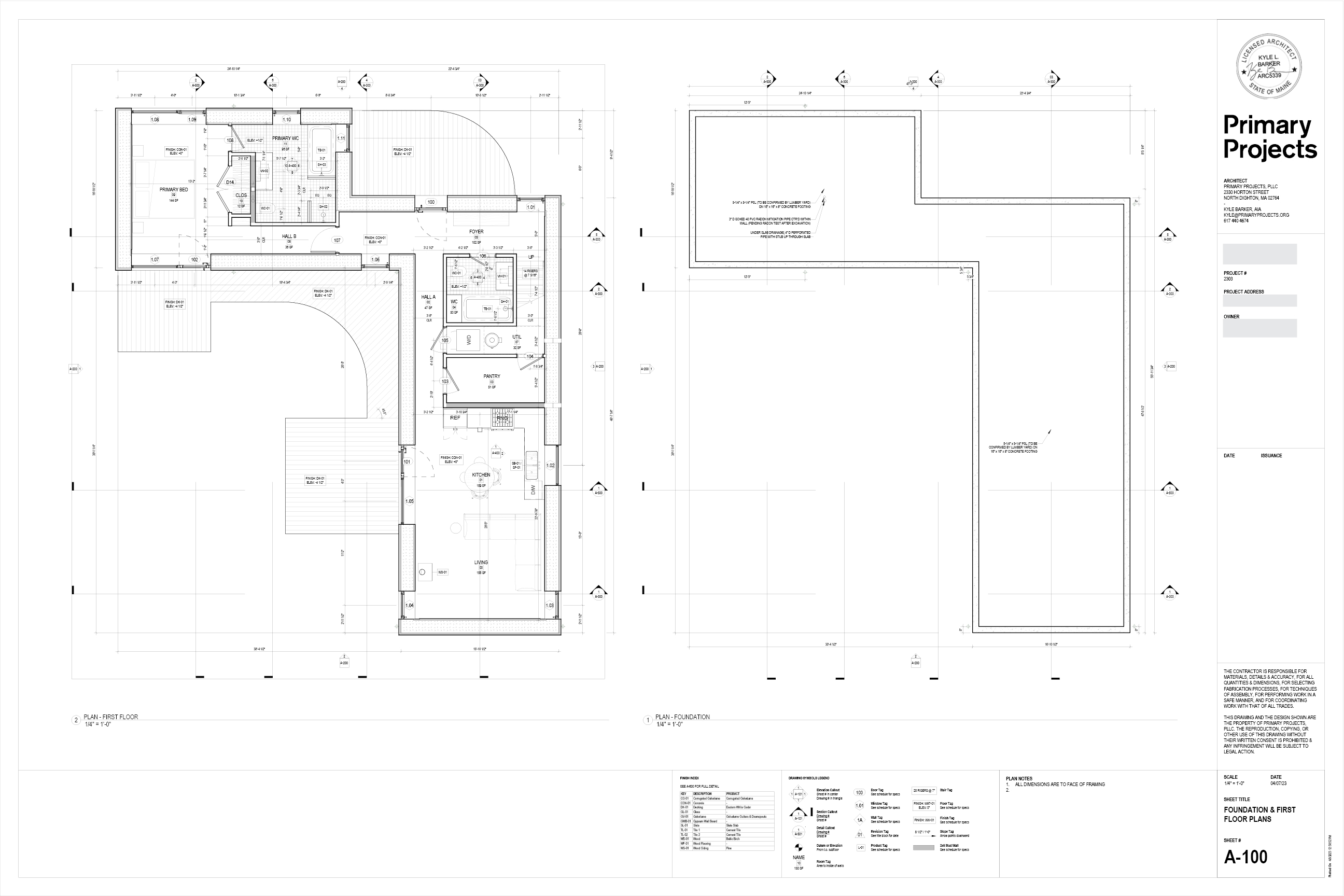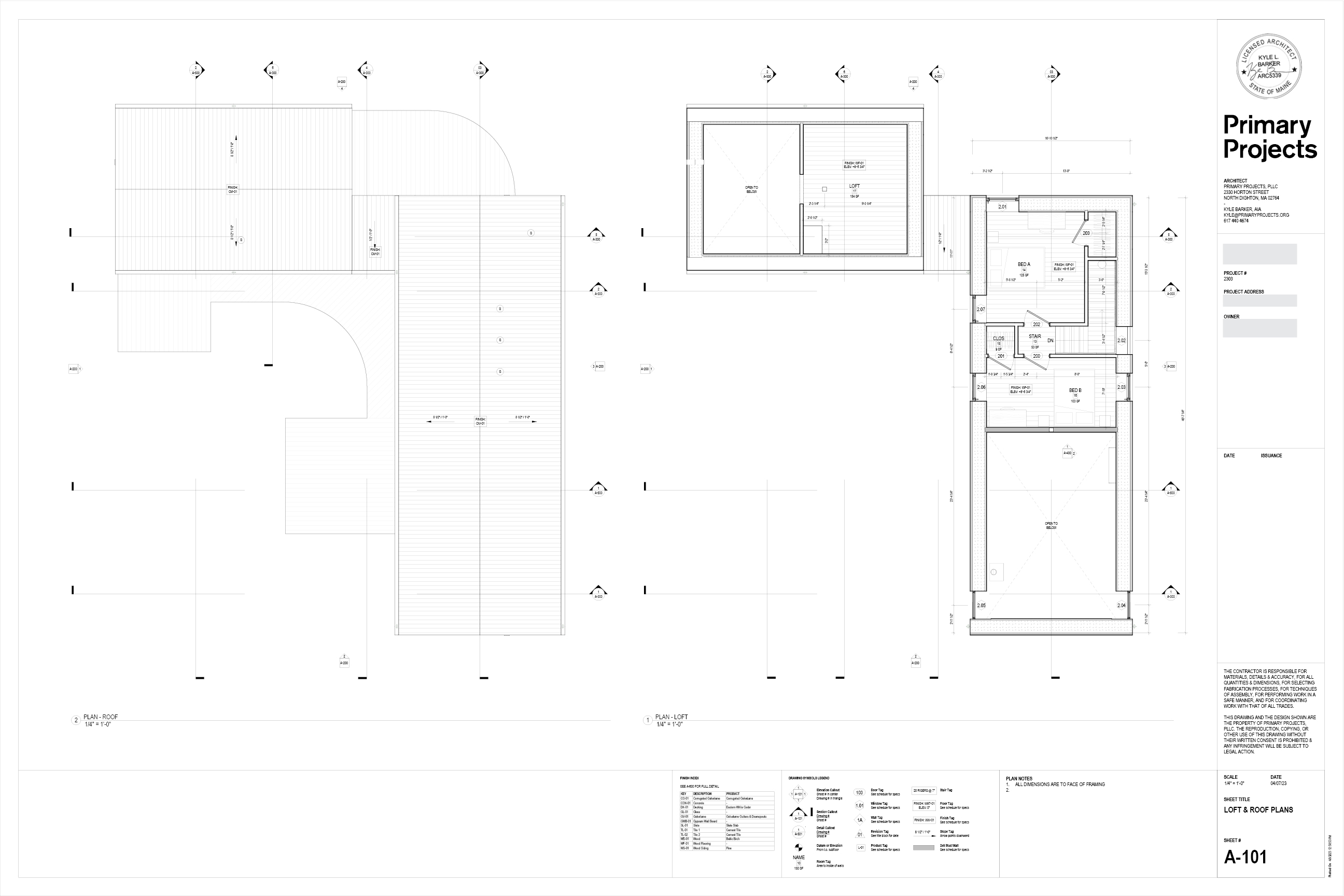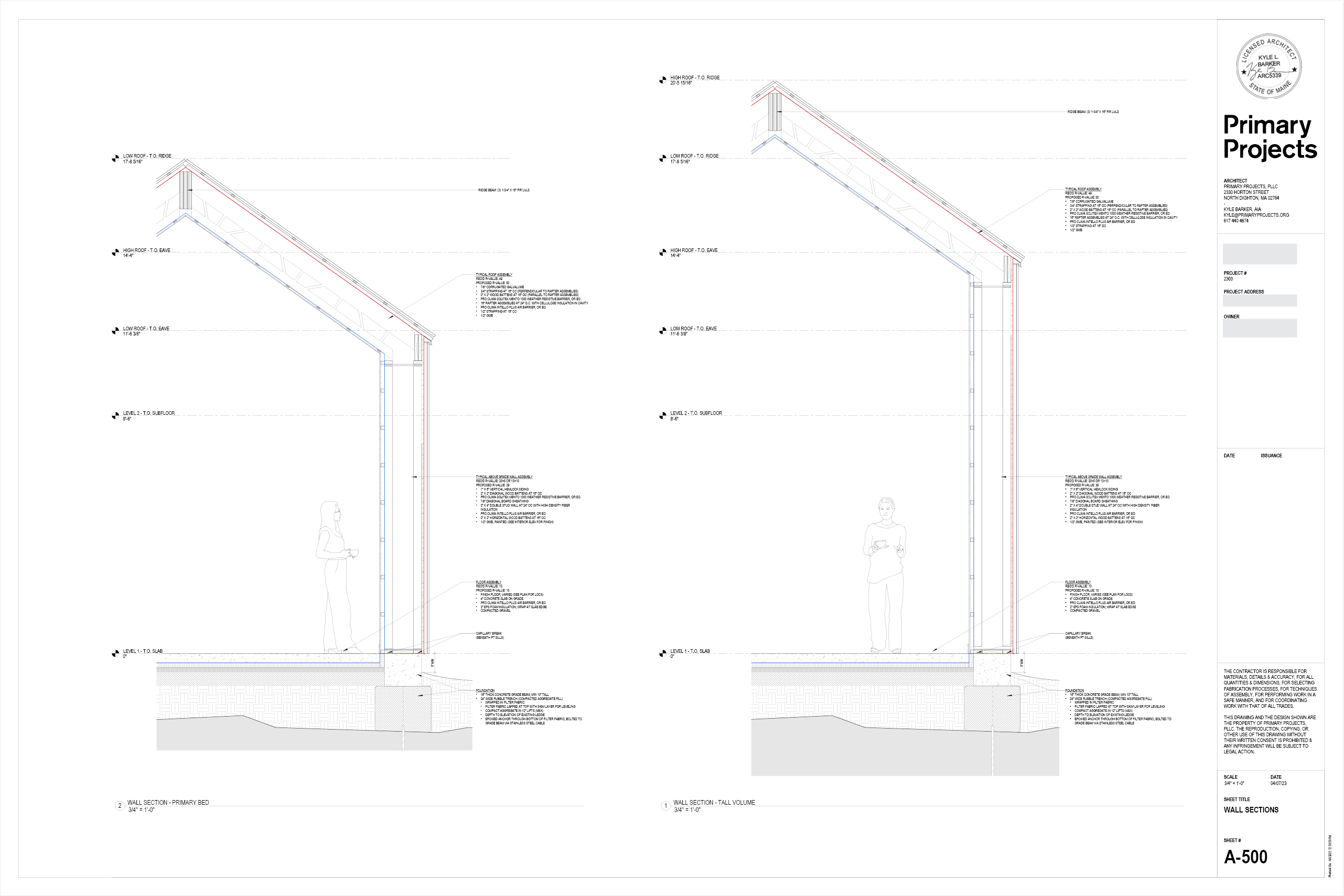 Pages from the drawing set for the
Dodge Mountain House
Step 6: Construction

Our clients typically work with the GC they met during the conceptual phase. After the permit has been granted by the municipality, construction begins!
What to expect:
Teamwork: We work hand in hand with the contractor during construction to ensure that the design is built in conformance with the drawings

Visits: Frequency varies by project, but we visit at key milestones and to help problem-solve

Advocacy: We serve as champions for quality, professionalism, and timeliness on the part of the GC
Construction is underway for the project from Step 4 above!